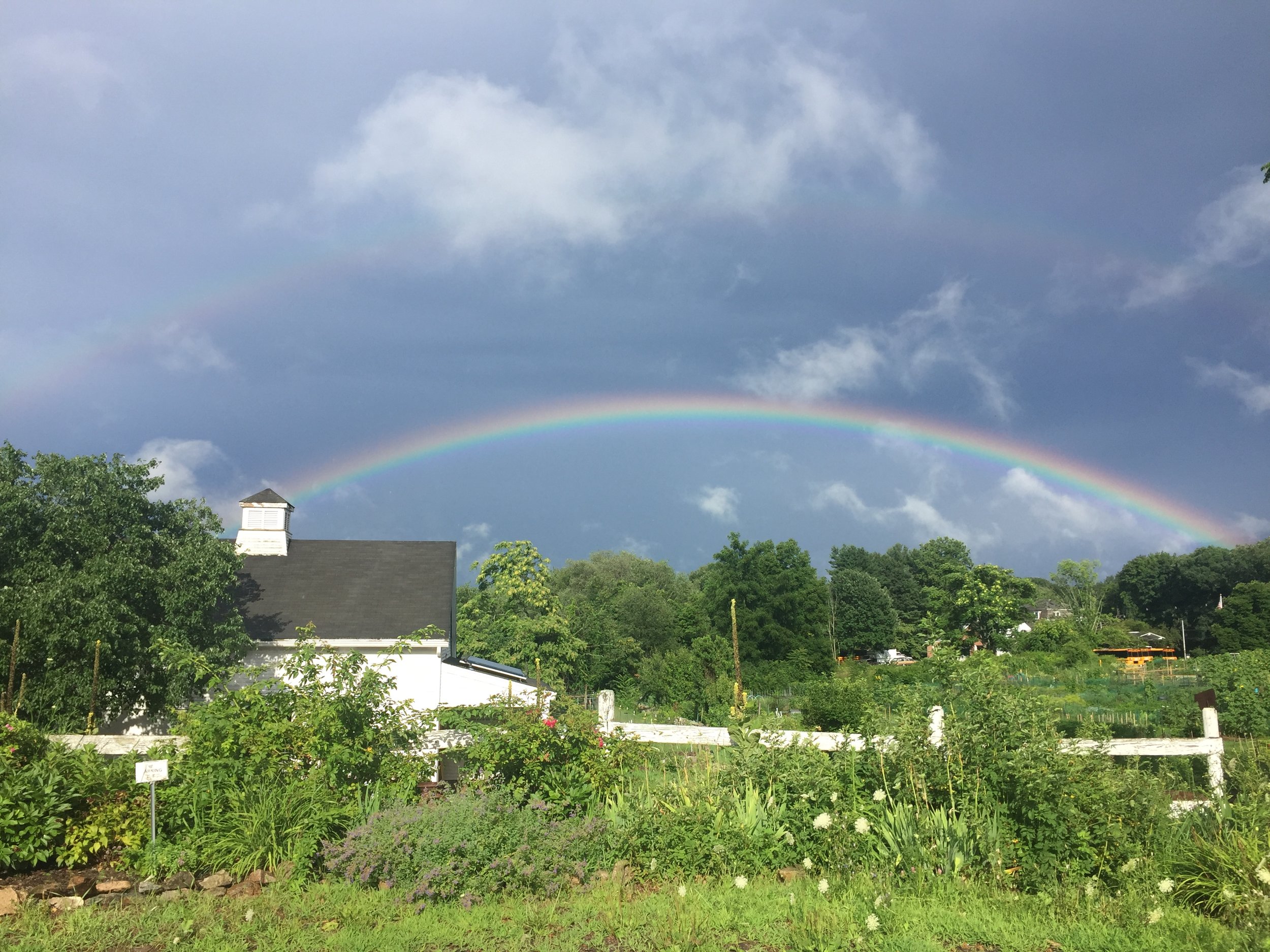 Codman Community Farm has been a thriving community farm since 1973 and cares for over 150 acres of land within the town of Lincoln. Pete Lowy, Jen Hashley, and their son Abe live, work and manage the farm day to day on behalf of a volunteer board of trustees. Pete and Jen previously owned their own farm called Pete and Jen's Backyard Birds in the Sudbury/Concord area for over twelve years where they grew small scale livestock, fruits and vegetables. Pete is now the full-time Farm Manager at Codman where he has integrated their sustainable, pasture-based and organic growing methods throughout the many acres of farm fields in Lincoln. Looks for the many critters in the fields around town!
Mission of Codman Community Farm:
To operate a working farm that preserves Lincoln's rural character, highlights the importance of local farming, features Heritage breeds and locally-sourced food, and invites community involvement through educational opportunities and access to this unique historic property.
Take a few minutes to watch our video about the farm!
LEARN MORE ABOUT HOW WE RAISE OUR ANIMALS BY CLICKING ON AN IMAGE BELOW: